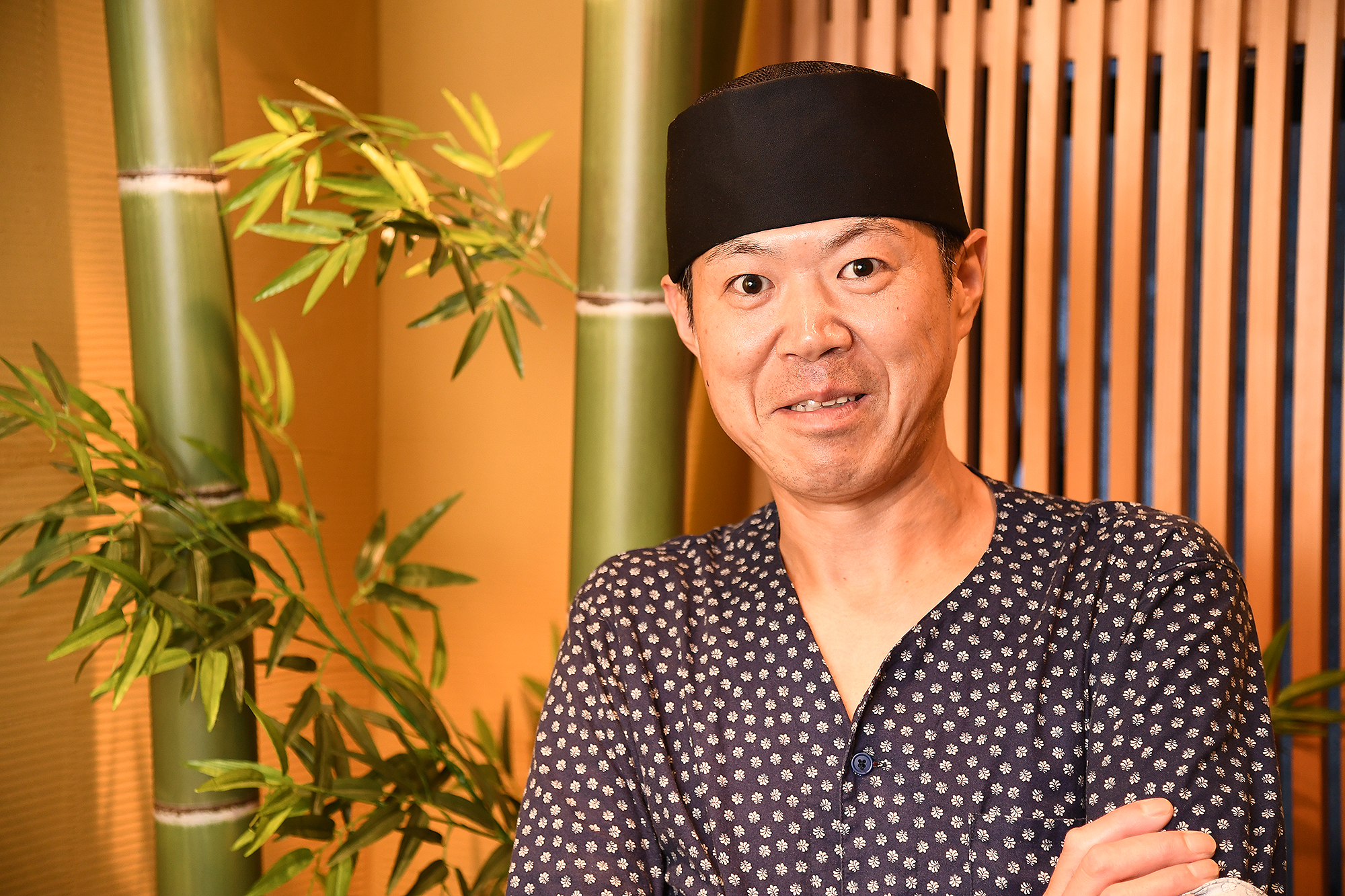 The time I was trainee of Sushi mister
I was born at my parent home, near by the current restaurant at Kugenuma Ishigami in Fujisawa. Entered Daido elementary school but when I was 3rd grader, transferred to Shinbayashi elementary school which was newly established. I was crazy about playing baseball when I was in Kugenuma jounior high school student, but the other hand I was graduated from the high school as so called "bad boy". After I graduated from the junior high school, I did not go to high school. Started my career as trainee at Japanese long-established restaurant, called Aichiya in Yokohama, to be a successor to my father's restaurant. During my trainee period, I was beat from other senior trainees badly. As a result, my 100 kg (220 ib) weight was reduced to 60 kg (132 ib), when I was aware. It was very much hard time for me, but without those experience I could not be here. After that I worked another trainee period at Japanese restaurant in Hiratsuka, then I backed to my home and worked at my father's restaurant "Jingoro" when I was 20 years old.
Gingoro in current
In 1991, the current "Jingoro" building was built by my father. However, we were running Sushi restaurant Jingoro at Katase area which was on the route 467. After my father passed away in 2007, I was running the restaurant as "Master" until 2014. In 2014 we moved the restaurant to the current 3rd floor at "Jingoro" building and continue business to this day. I would like to express my special thank you to the all of our customer who visited or who asked delivery. Because of you, we could keep our business 10 years.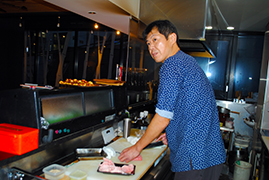 My passion for Sushi
I built my restaurant as open style kitchen to allow me to see customers face from the kitchen when I am making Sushi every day. The face they are waiting for serve, the face they are having Sushi, the face they leave for home. I am asking myself and read customer's face. "Are they happy about our service? Or is there anything they are not happy?"
Of course, it is my best moment, if the customer says that "It was so delicious. Thank you and I will come back again"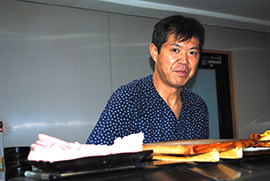 The future of Sushi Restaurant
So many things changed since I was young, but I am sending my best yell to young Sushi mister. Nowadays, I know it is old fashion to train very strict way from senior misters as I was experienced. However, if someone dream to be a Sushi mister such as me, I love to train he/she at Jingoro. I won't be spoiled he/her but I will train he/her with a lot of love without a having bad experience which I was suffered. It is my wish that I can be a part of the team, to retain Japanese beautiful culture like Sushi and help globalization to expand its beauty to the world.